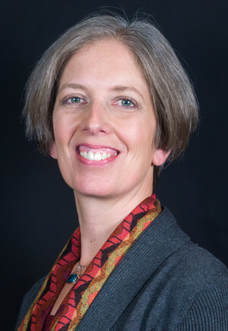 From birder to editor? Copyeditors come from diverse backgrounds---some studied English or journalism, some come to the profession the roundabout way.
​
After working in retail and as a teacher for over twenty years, I switched tracks and received my copyediting certificate through the UC San Diego Extension. I have been working as a freelancer since 2011 and have a solid grounding in the processes and techniques used to create clean, readable, engaging material. My go-to references are The Chicago Manual of Style and Garner's Modern American Usage, but many others lurk on the shelves waiting for their moment to shine.

I am experienced editing general fiction, YA fiction, scholarly works, historical nonfiction, self-help, and many subjects in between.

Along with formal copyediting training, my twenty years in teaching and customer service have left me well equipped to work respectfully and diplomatically with the author who hands over a manuscript for editing---it is a big step in the publishing process, and I work hard to keep authors feeling positive.

Work with me and you will benefit from my attention to detail, ability to work well with authors, and drive to produce error-free, easy-to-read copy.
---